Client Spotlight Articles
Awesome Service Keeps My Company Going While Working Remotely

Bravo! The entire Computerease team rocked it! They provided me with the tools to keep my team together and my company going during these unprecedented times.

With little advanced notice, we were able to have our team work remotely AND securely – including transitioning our VoIP phone system to easily work from our homes. Ryan and the Computerease team have been AWESOME!!! We're truly thankful for their dedication.
Betsy Richardson
CEO, Director of Operations
Healthcare Billing of St. Charles
Computerease Saves Me Time So That I Can Focus On Better Serving My Clients

When I opened my own law practice in 2008, I started off with piecemeal technology that worked, but it wasn't very efficient and it was serviced by multiple vendors.  As the practice grew, we chose to work with Computerease to take care of all of our IT needs, including streamlining our technology, increasing the security and back-ups for our critical information and utilizing a cloud-based platform for essential documents so that they are available whenever I need them, whether I am at the office or in the courtroom.

It is very helpful for myself as a small business owner to work with a single vendor that we can rely on and trust to service all of our IT needs instead of wasting time trying to work with multiple vendors.  The less time I spend worrying about my technology, the more time I can spend serving my clients!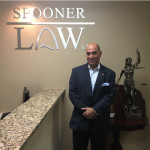 Jack Spooner
Spooner Law Firm
Consistent and Reliable IT Support Team Since 2002 That Fully Understands My Business, The Healthcare Environment and Budget Concerns Of A Small Business

My medical practice and billing company have used Computerease since 2002 for IT support. During this time we have done everything from move locations, implement new practice management, EMR, and PACS, comply with HIPAA and HITECH, allow remote staff, merge companies and much more.

Computerease has consistently come through for us providing reliable, secure and timely IT support. Ryan Haislar and his staff have a thorough understanding of the health care environment and the budgetary constraints of a small business.

Ryan is able to work with all levels of technological skill, supporting staff with limited IT skill with professionalism and respect. At the same time Ryan's understanding of our business allows him to represent us and our interest with our vendors, this results is successful implementation of new software or services and quick resolutions of problems.

I recommend Ryan Haislar and Computerease without hesitation.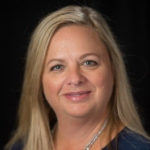 Suzann M. Crowder, MBA, CMPE
Administrator
St. Charles Orthopaedic Surgery Associates, Inc.
Highly Responsive IT Support Saves Me Time And Money

We trust Ryan Haislar and Computerease with all of our IT needs, allowing us to focus on providing comprehensive and compassionate care for important members of your family: your pets! Our practice uses advanced technology reliant on our computer systems to integrate our patient records, X-rays, lab services and financial transactions.

When we had issues with our server overnight, the Computerease team was there first thing the next morning to make sure we were up and running for the day. If we have any problems, whether it is morning, overnight or in the middle of a busy workday, Computerease is there right away.

As a busy CEO that has many things to worry about, I trust Ryan's 22 years of experience in the field and I rely on his depth of knowledge that he conveys to me in a straightforward and relatable manner.  I save time and money because with every decision about the IT needs of my business, I am provided with multiple options that are all reasonably priced.

Their service is a great asset to our business!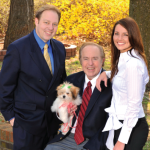 Chris Lashley
CEO
Lashley Animal Hospital
Trusted IT Support for Over 13 Years

When we moved into our new state-of-the-art building in a multi-stage process, Ryan personally met with the architect and construction team multiple times to ensure that the long term technology needs were addressed in the set-up and design of the facility. Whatever the future advances in technology might be, Computerease's expertise is an asset that will help us remain on the forefront of technology so that we can continue to fulfill our commitment to the high quality, patient-focused medical care that our patients deserve.

Over 13 years we have built a relationship with Ryan Haislar and the highly qualified Computerease technicians that is based on trust, knowledge and a commitment to service.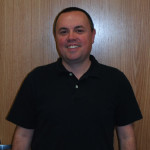 Kevin Smith
Practice Administrator
Boonslick Medical Group
Easing My Security And Backup Worries With Affordable & Effective IT Services

Before working with Computerease, the state of our technology was horrendous! Overall, things were slow and inefficient and I was worried about our backups and cybersecurity. After reaching out to Computerease, Ryan Haislar met with me and took the time to understand my technology and my business needs. He thoroughly assessed what technology we already had and identified the critical areas that needed to be addressed. Ryan did not, as many IT companies do, over promise and under deliver, hide gotchas in the proposal or deliver crummy service.

Now, with Computerease's back-up solutions, our critical data is backed up to the cloud, every hour, on the hour. We also upgraded the overall security for our network with Computerease's multi-layered cyber security strategy. The best part is that I didn't have to spend a fortune for enterprise level security and backups, everything is very affordable.

Everyone on the Computerease Team is very technically competent, and they put everybody at ease by being friendly and speaking in a language that everybody could understand. Overall, Computerease has exceeded all of my expectations.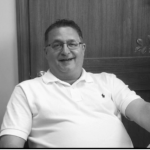 John Burns, CPA
Owner
Clemmer & Associates Tax And Accounting Firm
Proactive IT support team that always fixes our problems

I highly recommend Computerease for all of your computer needs. Tri City Canvas has been using them since 2007 for purchasing of equipment, (computers, printers, servers), also our service needs including monitoring our server. Whether in person or over the phone, they are always able to get our system back up and running. They will contact us about issues before we can contact them. They have excellent technicians like Matt and Paolo and many more. Give them a try - you will not be sorry!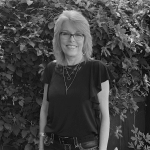 Cathy Crosby
Tri City Canvas
Personal, Timely, Professional

Computerease assisted our firm in our early days to set up and maintain our servers. Assuring that updates and new operating systems were completed as required. Their services were thorough, personable, timely, and professional. All their staff with whom we had contact were knowledgeable and professional. I highly recommend Computerease for setting up and maintenance of a network and computer workstations.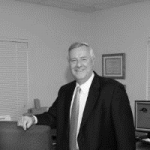 Jim Harting
President
Harting Associates
A True Partner

Computerease has a deep knowledge of systems hardware, Microsoft OS and many other software platforms. Being responsive when we have issues, Computerease never leaves us hanging. They are a true partner for a company like ours that does not have in-house IT support. I give them my highest recommendation.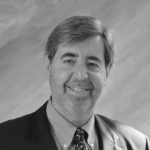 Bob Barenholtz
President
St. Louis Tag Co.
VoIP Phone System With Great Quality And Flexibility For Remote Workers

The quality of the VoIP phone service is great for our company! It allows us to be able to communicate with one another easily and remotely. The biggest benefit of our VoIP phone system is that we can communicate with our employees located around the United States easily with a click of a button. Our VoIP phone system has been a great tool to use for phone-in conferences during this pandemic.

Ron Carroll
Aton Environmental
A Great Team

Computerease is a great team to work with! They are very prompt in answering any questions we have and getting any issues resolved.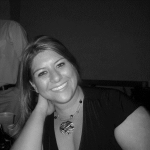 Lindsey Jansen
Vice President
Keller Farms
Computerease goes above and beyond the call of duty

We've been clients of Computerease for a long time and about 10 year ago there were severe storms that came through our area. Phones and internet were down, power was out and business came to a halt. When it came time to get everything back up and running, we ran into a major issue getting our network connected. The Computerease team came onsite to help ASAP. The pressure was real because downtime was NOT an option. I completely relied on Ryan to help deal with the issue. He worked to figure out that the real problem belonged to the internet company despite them denying any fault and saved us tons of money by not having to replace equipment. They really came through and went above and beyond the call of duty!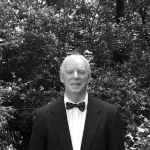 Mike Stuart
Controller
All Steel Products, Inc.
I would without hesitation recommend Computerease for their IT business services. They are very responsive and timely in the help that they provide. Their qualified technicians are also very thorough. The value of changing to VoIP business phones system and upgrading to comprehensive IT services will significantly save money for my medical practice in the long run!
Dr. David Norman, MD
Pediatrician
The Office of Dr. David Norman
Want to double check the safety and security of your computer network and back-ups?
We offer a FREE 2-Hour Onsite Consultation to fix any problems quickly and prove to you that working with the most reliable and experience IT support company in the Greater St. Louis area is BETTER, GUARANTEED!
Call us at 314-432-1661 (MO) or 618-346-8324 (IL) or Click Here to schedule your appointment.