Reliable IT Support Helps Small & Medium Businesses Thrive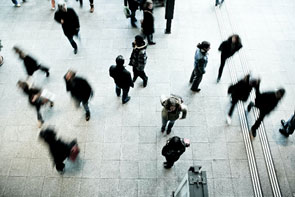 Every small and medium business relies heavily on technology to deliver high-quality goods and services to its customers. Recent events and regulations have emphasized cyber security risks, putting business owners in a difficult position. Your data and client information are highly sought after by hackers and cybercriminals. The same technology you rely on to run your business also puts you at significant risk.
As an IT support company for small and medium businesses, Computerease will act as your technology advisor to keep your business up to speed on relevant cybersecurity and technology advantages. We offer everything you need to keep your business productive and secure.
Your entire team needs to have technology that works well to serve your clients best efficiently. When there is a technology problem, our highly responsive IT support team will quickly resolve the issue. As a result, you can focus on serving your clients and building your business.
How Client-Focused IT Support From Computerease Helps Your Business
Computerease is not just another IT services company in Chicago for small and medium businesses. We are a locally owned, family-operated small business that understands the unique challenges you face. We partner with our clients to streamline technology solutions to best support your priorities and goals.
Every business owner has questions about how to best invest in technology and cybersecurity. What is the most significant cybersecurity risk for my business? What is the best backup solution that won't break my budget? Are there advantages to hosting my server in the cloud?
How well is your current IT support company able to answer these questions?
The Computerease team delivers expert IT advice for small and medium business owners and can answer all of these common questions. We work with you to formulate a custom IT and cybersecurity strategy that keeps your business's priorities in mind. We help our clients best return on investment for your technology.
Small & Medium Business IT Support Services Include:
Co-Managed IT Services
Virtualization Services
Computerease Supports Your Business With 24/7/365 IT Help.
Being a business owner is a 24/7 job. You deserve IT support that's available when you need it, not just during typical business hours. Time is money, so when there's a problem, you need help ASAP. The highly qualified IT professionals on the Computerease team offer 24/7/365 IT help to fix your issues quickly and at any time in the day.
Protect Your Small & Medium Business From Cyberthreats
Your business is a target for hackers and cybercriminals. They're after your data and client information, the most valuable assets for your business. Your clients trust you to provide goods and services. In exchange, they charge you to keep their financial and sensitive information secure. All this information is stored digitally and needs to be protected from backup failures and cyber threats.
It's impossible to protect this information with only a software program or magic cure-all for cyberthreats. There are many points of vulnerability for your business. We recommend a multi-layered approach for cybersecurity for our clients. We take all the necessary steps to protect your business in every possible way.
The Computerease team partners with small and medium businesses to establish multi-layered cybersecurity protections and foolproof backups. Our clients are confident that we're doing our best to keep your data and client information secure. We regularly attend industry events and research to stay up to date with technology and cybersecurity issues. Our IT support and expert advice keep your business on the cutting edge of technology so you can best serve your clients. Bottom of Form