MSP Success Magazine Interview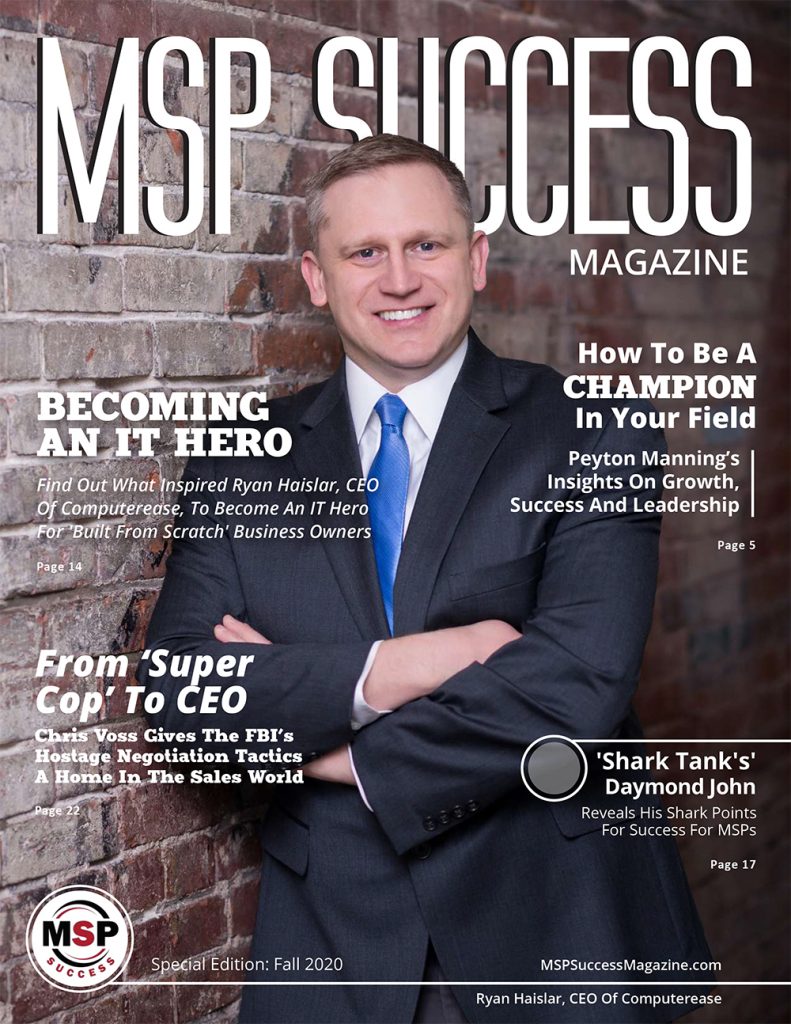 Witnessing the stress and struggle my dad experienced after $150,000 was embezzled from the company in 1987 made a powerful impression on me. It's one of the reasons I've dedicated my business to helping protect the "from scratch" hardworking business owners like my father."
Ryan Haislar, President Computerease
Entrepreneurs & Inspiring Leaders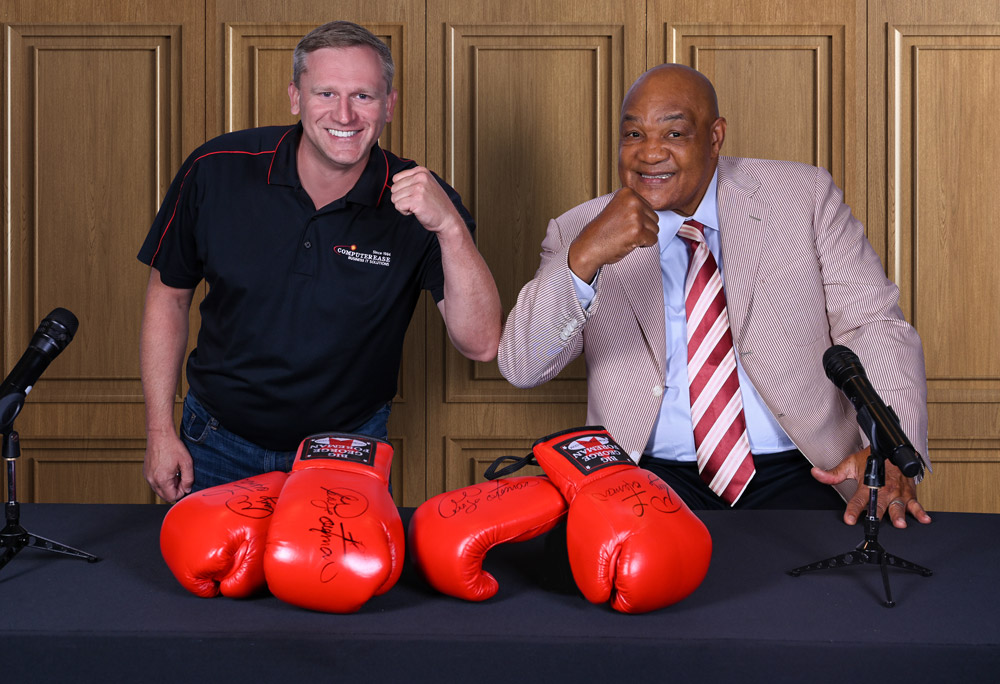 I'm glad I met George Foreman at an industry conference instead of inside a boxing ring. His formidable size and strength are obvious despite being 72 years old. He's not only a world class boxer, but also a preacher, and an internationally successful business owner and salesman. He might even be more famous for his grill than for his boxing career. He shared his life story and was "grilled" for business and sales tips by eager entrepreneurs hoping to learn from his massive success.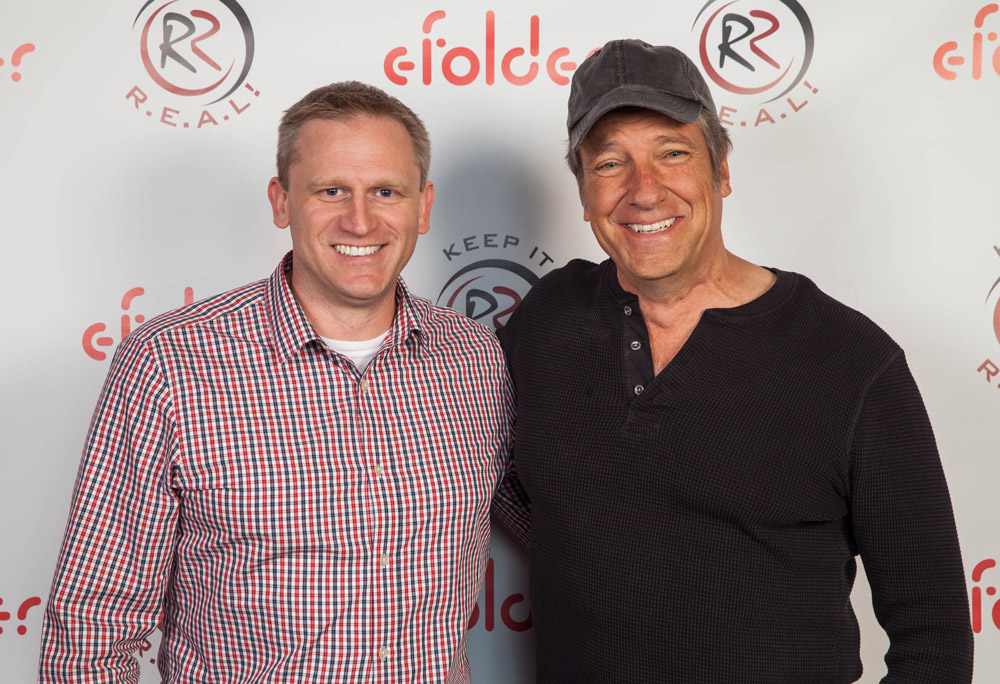 I recently learned that Mike Rowe used to work for QVC, sang opera and was a TV news reporter before he found his success with the TV show Dirty Jobs. Listening to him tell a story is just as interesting as watching him do the dirty jobs – and there is something to learn about business in his story too.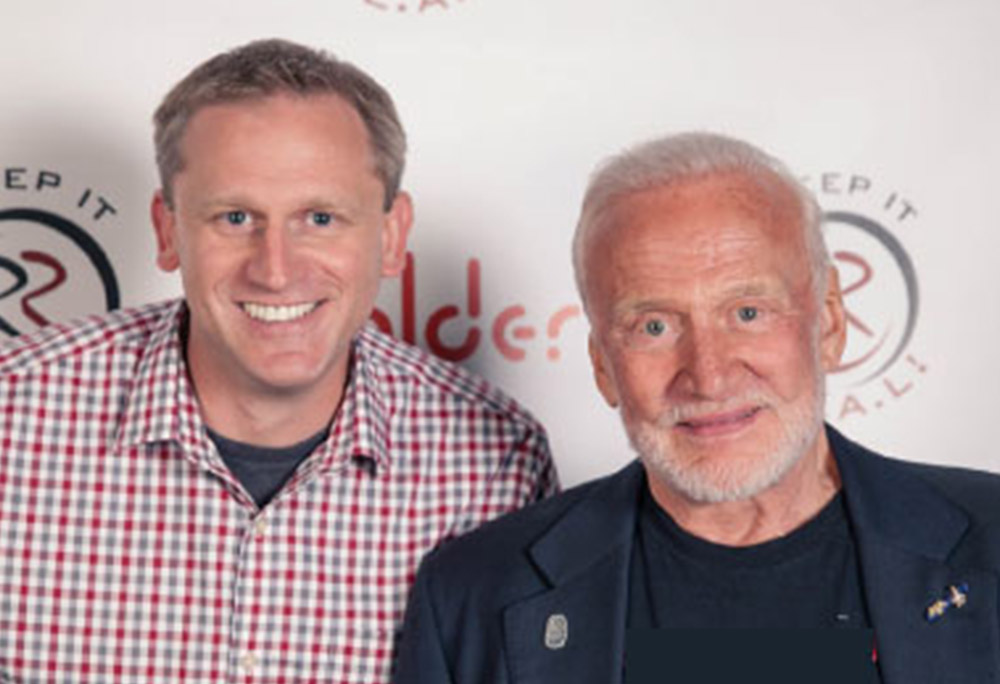 I've been fascinated with space since I was a small boy, so I loved meeting astronaut Buzz Aldrin at an industry event a few years ago. He gave an inspirational speech about his experience of walking on the moon and being involved in the space program. He also shared his efforts to get people to Mars, shown with his t-shirt that says, "Get Your Ass To Mars."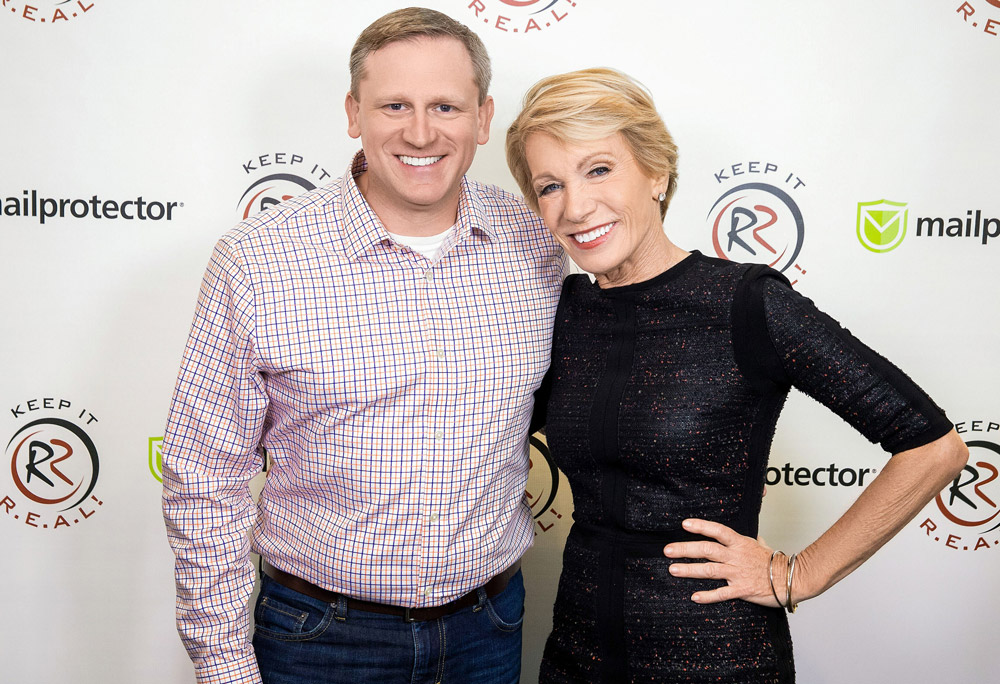 We've all heard the rags to riches story of now-famous people who came from extremely humble beginnings. How do they achieve such great success? This is the exact question that ABC's Shark Tank star, Barbara Corcoran, answered for the audience at a business conference that I recently attended. Barbara is also a successful author, speaker, investor, and contributor to multiple news outlets. She shared her own rags to riches story in addition to the 5 secrets that directly contributed to her wildly successful business ventures.