Engineering & Construction Companies Rely On Trustworthy IT Firms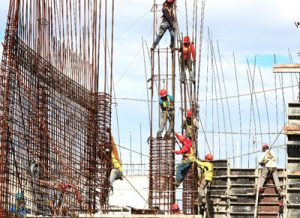 A highly responsive IT support team enables your engineering and construction firm to focus on your clients. Your network and technology are the backbones of your business, so it's essential to partner with an IT company like Computerease that has extensive experience in the engineering and construction industry.
There are unique technical challenges for every engineering and construction company. You have a highly complex design and digital storage needs, along with team members working remotely and in the field. Your teams need to be able to access all their software and information quickly. Engineering and construction projects face many roadblocks. Faulty technology shouldn't be one of them.
Highly Responsive IT Support From Computerease Helps Your Firm Thrive
Engineering and construction companies trust the Computerease team with their IT support. We take a proactive approach to managing your network and devices to prevent problems, allowing you to focus on serving your clients. Your team can focus on managing ongoing projects when their computers and software work well. If there are IT support problems, our highly responsive team acts quickly to solve the issue. It's well worth investing in high-quality IT support to keep your business productive and efficient.
Computerease is not just an IT services company for engineering and construction firms. We are business technology advisors that partner with our clients to use technology to support business goals strategically. Many business owners have questions about how technology can make their engineering and construction firms run more efficiently and securely.
What is the best option for backing up large files? What are the security options available for cloud applications? Are my design files and client information protected against hackers and ransomware attacks?
Is your current IT managed services provider able to provide you with answers to these questions?
It's in your best interest to partner with a highly qualified team of IT professionals that can quickly answer these questions. The Computerease teams work alongside your leadership team to create a customized IT strategy, focusing on your business's priorities. We use enterprise-level solutions that best serve your specific needs. And all our recommendations are available at prices within budget for a small or medium business.
Engineering & Construction IT Services Include:
Co-Managed IT Services
Virtualization Services
24/7/365 IT Support For Your Engineering & Construction Firm
Managing a busy engineering and construction firm involves long hours. You deserve IT support that works as hard as you during all the times you're working. Our team is there for your business all the time you're working, not just during regular business hours. When you have a problem, you need help ASAP because time is money. The Computerease team offers 24/7/365 IT support to solve your problems quickly and efficiently.
Trust Computerease to Keep Your Client Information & Design File Protected
Your data and client information are your most valuable assets. Your clients trust you to design and build their projects. They also need to know you're keeping their information safe. Your critical files and information are stored digitally, so they are vulnerable to both hackers and IT failures. Unfortunately, there's not a single software or IT solution available that will magically protect your business and client data from a cyberattack.
There are many points of risk for your data. Every engineering and construction business needs a multi-layered IT strategy for backups and security. Some firms try to manage their own IT services.  They can quickly be overwhelmed with the technical aspects of backups and cybersecurity. They leave themselves and their client's data at risk by trying to handle everything in-house.
Most businesses choose to work with an outsourced managed service provider for their IT and cybersecurity needs. The Computerease team partners with engineering and constructions firms to establish multi-layered cybersecurity protections and foolproof backups. We give you 100% confidence that you're doing your best to secure your data and client information. We the research needed to stay up to date with technology and cybersecurity issues. Our IT support and expert advice keep your business on the cutting edge of technology so you can best serve your clients.