Highly Responsive IT Support For Law Firms By Computerease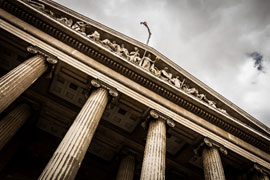 Your law firm succeeds when your technology works quickly, so that you can focus on your clients and billable hours. Each law practice demands extremely high level of service for its clients with immediate access to critical information. If your technology isn't working, your attorneys will waste their valuable time. Time and billable hours are everything for law firms, and highly responsive IT support plays a key role in your practice.
As a trusted IT support company for law firms, Computerease specializes in proactively supporting your network and devices to minimize problems. We optimize your network and devices to keep your team efficient and effective at serving your clients. At the first sign of any problem, our highly responsive team jumps into action to resolve the issue. Investing in expert legal IT support keeps your law practice productive and profitable.
How Does Reliable IT Support Help Your Law Practice Thrive?
Computerease is not just another IT managed services provider. We are business technology advisors that partner with our legal clients to optimize technology work to support business goals. Many managing partners have questions about how technology can make their law practice run more efficiently and securely.
What is the most reliable backup solution? Are there benefits to storing documentation in the cloud? Is the practice protected from hackers and ransomware attacks?
Does your current IT support company answer these questions to your satisfaction?
It's in your law practice's best interest to partner with a highly qualified team of IT professionals that can easily answer these questions. The Computerease teams works alongside your leadership team to create a customized IT strategy, keeping your practice's priorities and goals in mind. We use and trust only enterprise level solutions that best serve your specific needs. And all our recommendations are attainable for a reasonable cost.
Legal IT Support Services Include:
Co-Managed IT Services
Virtualization Services
Computerease Supports Your Law Practice With 24/7/365 IT Support
Running a successful law practice involves long hours. You need legal IT support that's available for all the times you're working, not just during regular business hours. When you have a problem, you need help ASAP because time is money for a legal firm. The Computerease team offers 24/7/365 IT help to resolve your problems quickly and efficiently.
Trust Computerease To Protect Your Data & Client Information
For every law practice, your data and client information are your most valuable assets. Your clients trust you to provide expert legal advice as well as trusting you to keep their information safe. This information is usually stored digitally and needs to be protected from both hackers and IT failures. Unfortunately, there's not a single software or IT solution available that will magically protect your legal firm and client data from a cyberattack.
There are many points of risk for your data, so your need a multi-layered IT strategy for backups and security. Some legal firms try to handle their IT solutions on their own. They are quickly overwhelmed with trying to manage everything for backups and cybersecurity. They leave themselves and their client's data at risk by trying to save money and manage everything themselves.
The Computerease team partners with legal practices to establish multi-layered cybersecurity protections and foolproof backups, giving you 100% confidence that you're doing your best to keep your data and client information secure. We attend industry events and do the research needed to stay up to date with technology and cybersecurity issues. Our IT support and expert advice keeps your law practice on the cutting edge of technology so you can best serve your clients.