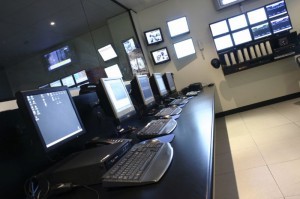 With our ConstantCare Managed IT Services, our clients can sit back and relax knowing that their IT infrastructure is being monitored and that all of their computer support is included for one low monthly rate. By partnering with Computerease for your Managed IT Services, you receive proactive, expert attention to your computer systems around the clock and ongoing monthly IT support and service for all your technology needs. No more reactive maintenance of your critical IT systems.
Our team will customize a support plan tailored to the specific needs of your business for all your computers, routers, printers, and servers. And you can rest assured knowing that your IT support will never be outsourced. Our local team ensures reliable IT management that's readily accessible to your business. Certified network engineers remotely monitor your network 24/7, so issues are fixed before becoming a major problem.
With Computerease ConstantCare IT Managed Services, your business will receive expert attention to your network and ongoing IT support for all of your technology needs. Our proactive monitoring will ensure that your business computer network operates at peak efficiency and uptime. We build and maintain strategic IT solutions which are geared towards minimizing the burden of managing, operating, and optimizing a company's IT infrastructure. We help our clients navigate the ever-changing IT universe, from desktop to datacenter.
Our ConstantCare Managed IT Services Program gives you:
Increased Productivity — 24/7/365 monitoring allows us to proactively address any network issues, resulting in less downtime and substantial cost savings.
Peace of Mind — We handle desktop computers, backups, support, security, and servers. You focus on your core business.
End User Support — We're there for you when you need us, providing the high level of attention your business requires.
Predictable Costs — For less than the cost of a single new employee, you'll have access to our experienced team of engineers and technicians, all for one flat monthly rate.
Fast On-Site Service – Dependable, on-site support is provided by our knowledgeable & professional technicians, professionally dressed and driving company vehicles.
Already have an IT department? That's ok, we work nicely with others. Let us enhance your team with additional resources and efficiency while saving you money.
With ConstantCare IT Managed Services from Computerease you will get more reliable performance and predictable expenses. That translates into increased productivity from the technology you've already invested in, while reducing the overall costs of IT trouble and the loss of productivity from resulting downtime.
Want a local IT support company that can do better than your current IT company, guaranteed?
We offer a FREE 2-Hour Onsite Consultation to fix any problems quickly and prove to you that working with the most reliable and experience an IT support company with better service, backed by a 100% money-back guarantee.
Click Here to schedule your appointment or call us today!
(314) 432-1661 (MO) or (618) 346-8324 (IL)
What is Computerease?
In 1984, Computerease was founded by Dennis (Ike) Haislar to help other local business owners incorporate technology into their day-to-day operation using the Commodore 64 computer system.
Now, Computerease is a Managed Services Provider serving the Greater St. Louis and the entirety of Illinois with highly skilled and professional IT Services.
What is a Managed Services Provider?
A Managed Services Provider is an outsourced company that remotely manages the Information Technology (IT) infrastructure and end-user systems for a business.
Do I really need IT Support?
Technology is rapidly evolving. Hackers aren't the only thing business owners must contend with. Keeping up with the latest security protocols, industry compliance standards, and finding the best hardware for your business can be time-consuming.
A Managed Services Provider is the perfect partner to ensure that your infrastructure is protected 24/7/365. We manage your IT, so you don't have to.
Why Choose Computerease?
In 1984, Computerease was founded to help other local business owners incorporate technology into their day-to-day operation using the Commodore 64 computer system. 32 years later, we have withstood the test of time as computer systems and our competitors have become extinct because, like the dinosaurs, they couldn't adapt!
Our Computerease team is led by Ryan Haislar, President/CEO and son of the founder, Dennis Haislar.  Ryan has worked with Computerease since the age of 16 when he would pick up and deliver computer parts.  29 years and countless computer networks and systems later, he is regarded as the local expert that people call when they realize their IT support firm isn't as good as they were promised.
Our services include:
Managed IT Services
Data Backup and Recovery
Network Security
Cloud Solutions
Business IT Solutions
VoIP Services
IT Consulting and Implementation
What if I already have internal IT support?
In addition to fully managed services, we offer co-managed services. This is a supplemental aid for your existing staff. Our expertise combined with your team's skills could be a match made in heaven.
Can Computerease purchase Hardware and Software for me?
If you're looking to upgrade your hardware and/or software, please give us a call! We can make recommendations based on the individual needs of your business and assist with vendor relationships.
Why should I use a local IT Company?
The most exceptional customer service is delivered face-to-face. While many IT issues can be handled remotely, we believe a more personal touch provides clients with the best experience.
What are the benefits of managed IT Services?
There's a huge list of benefits to partnering with a Managed Services Provider. Here's a few:
-Increased Productivity: trust your outsourced team to be proactive and take care of things before they become a problem
-Cybersecurity: ensure that your infrastructure is protected against hackers. Remaining vigilant of the ever-evolving methods and skills used by cybercriminals is a must for business owners.
-Compliance: expect our support when understanding the complicated regulations and schedules with your unique industry
-Purchasing: don't get bogged down with finding the right equipment for your business. Let our team get you the best deals with your hardware and software vendors
What is included in Managed IT Services?
A Managed IT Services Plan is tailored to the individual needs of your business, often including but not limited to: IT help desk, server management, cybersecurity protection, and compliancy solutions.
Do you answer your phones live or do I have to leave a voicemail and wait for a call back?
With Computerease, your calls will always be answered by a human being.
Do you have a guaranteed response time to your calls?
In today's environment, many technology problems can be handled remotely. Don't worry about waiting for a tech to visit your office. Our team is one click away. For issues that can't be solved remotely, there are local techs ready to handle things expediently.