Healthcare IT Support That Takes Care Of Your Technology, So You Can Take Care Of Patients
Your healthcare organization depends on it's technology working well to be able to best serve your patients. When you work with a healthcare IT support company that has expertise in healthcare, you will experience fewer technology problems.  Healthcare and technology are both rapidly changing industries, so trust the experts to keep your practice running efficiently.
Healthcare IT Support Services Include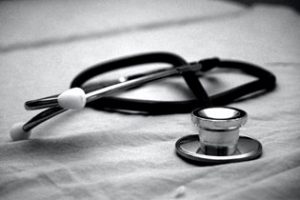 Co-Managed IT Services
Virtualization Services
Work with EMR/HER Vendors
HIPAA Compliance
Trusting Your Healthcare IT Support To Experts With Over 37+ Years' Experience
When you partner with Computerease, you get 24/7/365 healthcare managed IT services. Your healthcare organization will be protected from cyberthreats and experience less downtime. Our expert team of IT support professionals takes care of every aspect of your technology. Your time and resources are freed up to focus on taking care of your patients and growing your healthcare organization.
Many of our healthcare clients have been with us for 17+ years and credit their loyalty to the high level of service the Computerease Team continues to deliver. We partner with our clients for every transition within their healthcare organization. We consult from the ground up for opening new medical practices, transition to new facilities, and every possible transition involving technology. Our clients trust our technology and business knowledge that's backed by our 37 years of experience in helping businesses and healthcare organizations.
Responsive Healthcare IT Support With Business-Focused Technology Advice
Computerease offers an exceptional overall experience, from basic IT support troubleshooting to onsite consultations for upgrading and expanding EMR/HER services. Every member of your healthcare organization will receive 24/7 highly responsive IT support, ongoing monitoring of your networks and backups, and proactive protection from cyberthreats and hackers.
Take The Headache Out Of Technology Problems With A Patient & Knowledgeable HelpDesk Team
Is your practice plagued with recurring technology problems?  Poorly managed technology can cause major problems for your healthcare organization. Your providers can experience delays in treating patients and downtime for the rest of the team adds up to a significant cost. If your technology isn't working to the highest level, your healthcare organization will suffer.
When you work with a highly qualified IT support team, your entire organization will benefit. The Computerease Team seamlessly integrates all your different systems including EMR, EHR, billing, and all of your vendors. If you do experience a problem, our healthcare IT support team is just a call away ready to help. In fact, many of our healthcare clients have been with us for over 10 years because they trust our IT support and technology expertise.
We understand your healthcare organization as much as we understand technology.
Your healthcare organization has unique IT support and technology needs compared to other industries. The Computerease team understands how healthcare organizations operate and use technology. Everyone in the healthcare industry is facing challenges and dealing with increased regulations for compliance. It's common for your employees to resist change, especially where technology is concerned. Our expert IT support team helps your entire organization with every aspect of technology to help your practice create a better patient experience.
What is Healthcare IT?
In today's medical environment, keeping up with regulations and technological advancements is a hassle. Let our team provide the support you need to remain in compliance and increase productivity.
What is the role of IT in Healthcare?
Healthcare IT Support Services Include:
Managed IT Services
Cyber Security
IT Consulting
Cloud Computing
Co-Managed IT Services
Backup & Disaster Recovery Planning
Virtualization Services
VoIP Phone Services
Work with EMR/HER Vendors
HIPAA Compliance
How is technology used in healthcare?
Telehealth conferencing, patient portals, electronic medical records are a few of the ways we can seamlessly integrate technology into your day-to-day business.