Secure and reliable data backup and disaster recovery are critical for every business!
"What would happen to my business if I somehow lost all of my important data, documents, and files?"
Do you ever worry about possibilities like this?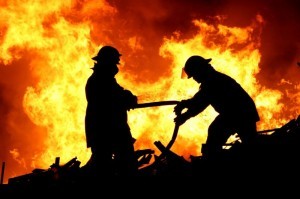 Computerease provides reliable automatic Computer Data Backup and Disaster Recovery to businesses that want to protect themselves from the all too real possibility of disasters in their business throughout St. Louis.
With Computerease as your partner in Business Continuity Planning and Disaster Recovery solutions, your business will be able to:
Get back to business as usual quickly – with solutions for Data Backup after an accident or disaster occurs.
Secure your data and your business – we have solutions for data and server backups that cover everything from email to your most critical business data. Never worry about a computer or server hard drive crash again.
Stop stressing over things that are out of your hands – with us as your one-stop-shop for Business Continuity.
Comply with regulations – Most industries must comply with government regulations which specify the need for effective and reliable data backup and disaster recovery.
Our proactive solutions for Business Continuity Planning allow you to protect all that you've built.
Is Your Business Safe?
Whether your business requires a strategy for Online Backup, Disaster Recovery and Business Continuity Planning, Virtual Data Recovery, File Data Recovery, Hard Drive and Computer Recovery, Remote and Off-site Data Backup, Hard Drive and Computer Backup or Data Recovery Services – you can depend on our proven, reliable solutions and our team of professionals.
Don't allow a disaster to destroy everything you've worked for. Get a Disaster Recovery and Data Backup solution that will allow you to stay on track, no matter what comes your way.
We offer a FREE 2-Hour Onsite Consultation to fix any problems quickly and prove to you that working with the most reliable and experience an IT support company with better service, backed by a 100% money-back guarantee.
Fill out the form on the right or call us today!
(314) 432-1661 (MO) or (618) 346-8324 (IL)
Why is backup and recovery so important?
When disaster strikes, you shouldn't have to worry about your data being lost. A backup and recovery plan protects from the worst-case scenario like a fire AND the most likely scenario such as an employee accidentally deleting a file.
What is the best data protection method?
A system with multiple layers of protection is the most effective. With the 3-2-1 method, your data is stored with 3 copies, on 2 types of media (like Cloud or hard drives), and 1 offsite backup.
What are the pros and cons of cloud backup?
The biggest pro of cloud backups is the level of security protecting your data, with a typical con being the cost of cloud service.