Secure and reliable data backup and disaster recovery for businesses like yours in the St. Louis Metro Area
Would your business survive a Disaster like the May 2011 tornados in Joplin, MO or the April 2011 tornados that devastated Lambert St. Louis Airport?
"What would happen to my business if I somehow lost all of my important data, documents, and files?"
Do you ever worry about possibilities like this?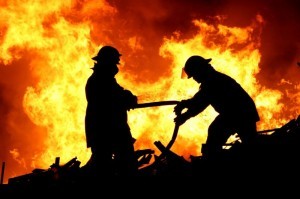 Computerease provides reliable automatic Computer Data Backup and Disaster Recovery to businesses that want to protect themselves from the all too real possibility of disasters in their business in the St. Louis metro area.
With Computerease as your partner in Business Continuity Planning and Disaster Recovery solutions, your business will be able to:
Get back to business as usual quickly – with solutions for Data Backup after an accident or disaster occurs.
Secure your data and your business – we have solutions for data and server backups that cover everything from email to your most critical business data. Never worry about a computer or server hard drive crash again.
Stop stressing over things that are out of your hands – with us as your one-stop-shop for Business Continuity.
Comply with regulations – Most industries must comply with government regulations which specify the need for effective and reliable data backup and disaster recovery.
Our proactive solutions for Business Continuity Planning allow you to protect all that you've built.
Is Your Business Safe?
Click Here to Request Your Free Network Audit And Find Out
Whether your business requires a strategy for Online Backup, Disaster Recovery and Business Continuity Planning, Virtual Data Recovery, File Data Recovery, Hard Drive and Computer Recovery, Remote and Off-site Data Backup, Hard Drive and Computer Backup or Data Recovery Services – you can depend on our proven, reliable solutions and our team of professionals.
Don't allow a disaster to destroy everything you've worked for. Get a Disaster Recovery and Data Backup solution that will allow you to stay on track, no matter what comes your way.
Computerease provides best of breed automatic backup solutions to protect your business from all of the natural and man-made disasters that threaten it. Serving St. Louis, MO · Chesterfield, MO · Ladue, MO · Clayton, MO · Des Peres, MO · Kirkwood, MO · Edwardsville, IL · Belleville, IL our data backup and complete server imaging solutions give you the security of knowing that your critical business operations are safe in the event of a disaster.