The pandemic forced every business and organization to change very quickly. Some closed, some adapted to flexible working environments, and some changed how they interact with the public. In the beginning there was a lot of turmoil and a huge learning curve. Now, over one year later, some changes are permanent.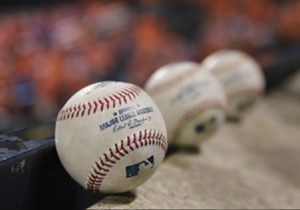 There are permanent changes even for baseball! The St. Louis Cardinals are back in season, and they made a few announcements as they expect up to 15,000 people in attendance for games at Busch Stadium. A few of these changes include having only digital tickets available through the MLB Ballpark app and an entirely cashless stadium, debit or credit cards only.
These changes were accelerated in response to the pandemic, but they are permanent changes. Paper tickets and paying for your hotdog and beer with cash are things of the past. It makes sense to implement these changes because there is less contact between patrons and workers, but there are also financial advantages to adopting streamlined processes.
In an all-digital world, there's no cost to print and deliver paper tickets. There's no cash to handle and balance at the end of the day. Everything has been streamlined and optimized for ease of use for staff members and patrons. There's less time waiting for a cashier to give you the proper change, or even get more change if needed. There's an ability for people to have a smartphone open and ready to scan to gain instant entrance to the ballpark. There might even be shorter lines!
Technology can be used to streamline and optimize ways of doing business and ways of interacting with the public and your clients. As an IT company, we're very familiar with keeping our clients up to date with changing trends in technology.
For example, some of our clients made a quick adjustment to a work from home environment at the beginning of the pandemic, only to find that it was more efficient. So, we helped transition their businesses and technology to a remote-only work environment to optimize cost savings for the future.
Added Flexibility and Functionality With Technology
For our business, and for many of our clients, our VoIP phone system proved its value within the first days of the pandemic. We had the flexibility to accommodate work from home and flexible work arrangements without any loss of functionality.
We've also helped several new clients who are looking to transition to virtual meetings with clients and patients. Each business and medical practice definitely has unique needs for the best software and hardware to accommodate their budget, customer experience, and long-term goals.
How does your business use technology? How can technology improve and streamline the customer experience? What kinds of technology investments pay off in the long run? What is the lifetime cost of one IT solution compared to another? These are all questions that you need to be asking when you're making IT decisions in your business.
The St. Louis Cardinals undoubtedly examined similar factors when they decided to implement their new digital initiatives. They analyzed the impact on patrons' experiences, health and safety protocols, and overall costs, realizing that permanently adopting new technology was the best outcome.
Your business is a much smaller organization than the St. Louis Cardinals, but you can also embrace new technology to help streamline and optimize your business practices. I suggest talking to your peers in the community and other business owners in your industry to see what new technology has been successful for them.
There's no reason to reinvent the wheel. Instead, learn from other people's experiences! We've worked with our clients, some for almost 20 years, to continually adapt in a rapidly changing world. I'm here if you have questions about how new technology may impact your business. You can reach me by phone at (314) 432-1661 (MO) or (618) 346-8324 (IL) or filling out the form on the right.