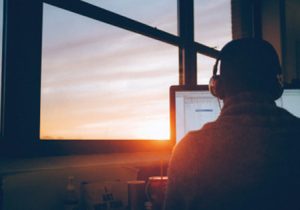 For the first time since January 2020, the number of job openings exceeds the number of job seekers. As of July 2021, there are over 10 million job openings but only around 8.4 million unemployed people actively looking for work. We're in the middle of a hiring shortage, and it's a job seeker's market.
Business owners are feeling the pressure of not being able to find people they need. Industries are affected differently, but no one is immune to feeling the pains of this hiring shortage. Savvy business owners and managers are thinking outside the box and realizing the numerous advantages that remote team members represent.
There are several advantages for a business when considering having remote workers as part of the team. Out of all the job openings you currently have in your business, how many can be performed remotely? Have you fully considered the benefits of adding remote workers to your team?
Benefits of Embracing Remote Workers
Larger Pool of Applicants
When you're looking for the right person, it's a benefit to cast your net into an ocean of people instead of a small pond. When you open your job search to include remote workers, you've automatically increased the number of applicants who will apply, making it more likely that you will find the right person to add to your team.
Specialized Knowledge
Are you looking for specific experience or specialized skills with your open position?  Casting a wide net to a much larger pool of possible candidates is sure to yield a much larger response of applicants who have the specific skills your position needs.
Less Overhead Cost
For each team member that you add to your onsite team you will need more office space.  And, as we know, office space can be extremely expensive.  Large and small companies have found that they can realize significant cost savings by reducing the amount of office space required when their team members work remotely.
With today's competitive market, you need to make strategic decisions for hiring and technology. This gives you an edge over the competition when adding new people to your team. The smallest decisions for your technology can make a huge difference in how your team functions in a hybrid or remote work setting.
Thankfully there is a lot more technology available that can make it seem like a remote employee is just down the hall in their own office. These technologies include:
Zoom or other video-based collaboration tools
Cloud-based VoIP phone systems
Microsoft Teams – cloud-based collaboration
Cloud-based email – Microsoft 365
Cloud-based file sharing – OneDrive, SharePoint
I haven't shared any new or earth-shattering information in this article. You've likely read similar advice in many other places, especially after the rush to remote work environments with the pandemic. The technology solutions that allow remote workers to be as productive (if not more efficient) than office workers have been around for a few years.
Many of our clients have embraced the remote-working trend which was catapulted to the forefront during the beginning of the pandemic. At first, many of our clients sent employees who worked in the office home strictly for health reasons.  Now, many employees are back in the office, but some have made the permanent switch to remote work.  One of our clients saved over $10,000 per month in rent with a smaller office for only a few people after transitioning their team of 25 to a mostly remote work environment.
The strategic use of technology can help not only streamline your operations but enable an environment where remote work can solve many other business challenges.  We are well versed in all of the technologies necessary to enable your business or organization to strategically leverage the new remote work phenomenon.  If you would like to explore the possibility of adding remote members to your team we can provide all of the technology solutions to allow for efficient remote work.