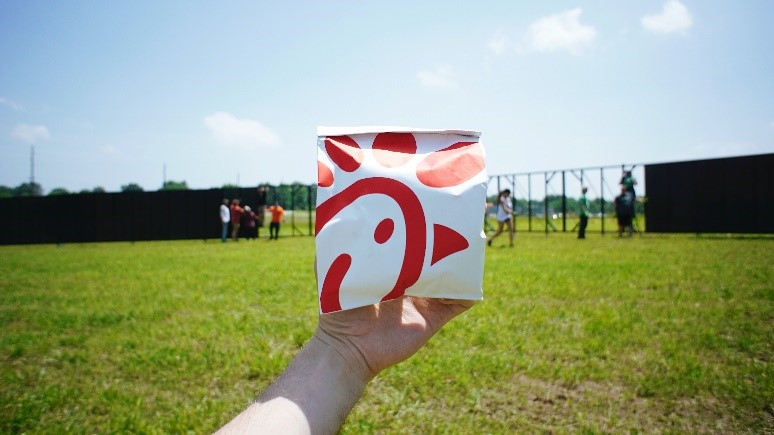 Popular chicken sandwich chain Chick-fil-A is the latest victim of cybercrime. While there aren't specifics about the incident yet, the fast-food restaurant is investigating reports that their app, and associated accounts, have been compromised.
"Chick-fil-A is committed to protecting our customers' data and we are working quickly to resolve the issue," reported from their Twitter account.
Statement from Chick-fil-A, Inc. on suspicious Chick-fil-A One activity pic.twitter.com/W6v7QhVV6q

— Chick-fil-A News (@ChickfilANews) January 4, 2023
The Atlanta-based company was tipped off by a loyal customer, Kimberly Weot , who found that her Chick-fil-A One account information was changed, and money was transferred from her card. When she didn't hear back from the chicken chain after contacting Customer Service, she reached out to her local news affiliate -- 11Alive.
If confirmed, the January incident would join a long list of fast-food companies who have reported security compromises in their apps. In 2015, Chick-fil-A released statements about a possible data breach after being alerted by their "payment industry contacts."
A cybersecurity journalist and expert were the first person to take note of the possible breach. Brian Krebs reported Chick-fil-A was found as a common point-of-purchase by numerous financial institutions. Companies that use third-party organizations to handle their POS are uniquely vulnerable to cybercriminals.
Over the years, the fast-food industry has become a valuable target for computer hackers. Inexperienced workers and a high turnover rate are an unfortunate combination that can leave any company vulnerable. With security measures that vary across individual franchises, there are too many opportunities for hackers to gain entry into their systems.
Consumers and business owners alike should be aware of the growing occurrence of cyberattacks. Banking and credit card information are valuable commodities to cybercriminals. Individuals should be cautious about sharing personal information with companies that continue to experience data breaches.
Organizations that experience major data breaches are often unwilling to provide their customers with details of the incidents. To an extent, this helps prevent other opportunistic hackers from taking advantage of known bugs and glitches in the system.
For small businesses, these types of data breaches have a significant impact on their ability to operate. Customers who are directly affected by an incident lose trust and might decide to move their business elsewhere. When private data is compromised, like credit card numbers and Personally Identifiable Information (PII), there is a price to pay, especially if you operate in an industry with strict regulations around privacy.
While many small businesses believe they won't be a target, it's ultimately less expensive to implement a strong cybersecurity defense than it is to withstand a breach. Don't make the mistake of hoping for the best.