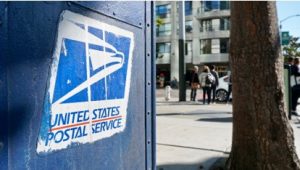 While many spend the month of December preparing for the onslaught of family members and friends, there are a special few who see the holiday as a chance to ruin your holiday.
Scammers work 24/7/365, but they have even more opportunities to trick consumers during the chaos of the season. Major shopping holidays like Black Friday and Cyber Monday expose vulnerable consumers to scams they otherwise might identify if they weren't distracted.
Losing money to a scam is unpleasant at any time, but the holiday scams have the impact of souring a pleasant holiday.
Knowledge is always the most effective tool against cybercriminals. Here are a few common scams to keep in mind:
4 Holiday Scams to Watch Out for This Season
1. Package Delivery Scams
Online shopping has become the preferred method for millions of consumers looking to avoid crowded stores and long lines, especially after spending 2 years with Covid-19 restrictions. Notifications for orders are often sent by text or email, which opens doors for scammers.
Message related scams appear to come from reliable sources like USPS or Amazon. They provide a link or tracking information, which leads the target to a website requesting their personal information. Links can expose your phone or computer to malware, which allows hackers access to private information.
The Federal Communications Commission also notes that scams can come in the form of phone calls as well. Voicemail messages prompt consumers to return the call to confirm delivery. The FCC says these calls might come from a 10-digit international number or 809 area code.
Keep careful track of the websites and companies you make purchases from. Look for suspicious links and incorrectly spelled words.
2. Seasonal Job Scams
Short-term jobs come into high demand for retailers during November and December. They are the chance for workers to make extra money, and for companies to get a hand with the holiday boom. Scammers see an opportunity for themselves too.
When it comes to temp gigs, being cautious can keep your personal information safe. Postings that offer extremely high pay for low skill labor are a quick way to trick people looking for easy money.
Never begin a position without signing a contract with the responsibilities detailed in the listing.
3. Gift Card Scams
The untraceable nature of gift cards leads them to being a rather effective method for scammers. Gift card scams are the most common method for scammers. According to the FTC, nearly 1 in 4 instances of fraud are paid out using gift cards.
In this instance, scammers employ an element of fear to convince targets to submit a payment with a gift card during threat of government action. Alternatively, they pose as a friend or family member urgently needing a gift card for a specific store.
4. Charity Scams
While distasteful, it's important to remember that charity scams are a real threat, especially over the holidays when people are looking for the chance to spread goodwill.
Like gift card scams, there is an element of pressure that targets people using vague information and sentimental claims. It's often difficult to know where your money is going after being talked into a donation online or on the phone.
The Federal Bureau of Investigation recommends donating using a check or credit card. They also recommend avoiding new charities shortly after a disaster and to only donating to known organizations.