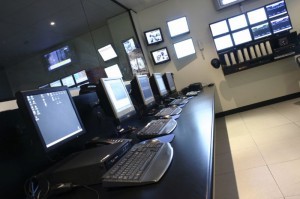 With our ConstantCare Managed IT Services, our clients can sit back and relax knowing that their IT infrastructure is being monitored and that all of their computer support is included for one low monthly rate. By partnering with Computerease for your Managed IT Services, you receive proactive, expert attention to your computer systems around the clock and ongoing monthly IT support and service for all your technology needs. No more reactive maintenance of your critical IT systems.
Our team will customize a support plan tailored to the specific needs of your business for all your computers, routers, printers, and servers. And you can rest assured knowing that your IT support will never be outsourced. Our local team ensures reliable IT management that's readily accessible to your business. Certified network engineers remotely monitor your network 24/7, so issues are fixed before becoming a major problem.
With Computerease ConstantCare IT Managed Services, your business will receive expert attention to your network and ongoing IT support for all of your technology needs. Our proactive monitoring will ensure that your business computer network operates at peak efficiency and uptime. We build and maintain strategic IT solutions which are geared towards minimizing the burden of managing, operating, and optimizing a company's IT infrastructure. We help our clients navigate the ever-changing IT universe, from desktop to datacenter.
Our ConstantCare Managed IT Services Program gives you:
Increased Productivity — 24/7/365 monitoring allows us to proactively address any network issues, resulting in less downtime and substantial cost savings.
Peace of Mind — We handle desktop computers, backups, support, security, and servers. You focus on your core business.
End User Support — We're there for you when you need us, providing the high level of attention your business requires.
Predictable Costs — For less than the cost of a single new employee, you'll have access to our experienced team of engineers and technicians, all for one flat monthly rate.
Fast On-Site Service – Dependable, on-site support is provided by our professionally dressed, St. Louis based, technicians in company vehicles.
Already have an IT department? That's ok, we work nicely with others. Let us enhance your team with additional resources and efficiency while saving you money.
With ConstantCare IT Managed Services from Computerease you will get more reliable performance and predictable expenses. That translates into increased productivity from the technology you've already invested in, while reducing the overall costs of IT trouble and the loss of productivity from resulting downtime.
Our Service Area
We provide a wide range of IT Managed Services, IT Consulting, Onsite Computer Support, and Onsite IT Support in St. Louis, Clayton, Ladue, Chesterfield, Des Peres, Richmond Heights Missouri Some of the Illinois cities we serve are Collinsville, Edwardsville, Belleville, Granite City, Alton, Swansea, Fairview Heights, and surrounding cities.
We have local experts who can visit your business on-site: Clayton, MO IT Services · Chesterfield, MO Backup & Recovery · St. Charles, MO IT Consulting · Edwardsville, IL Server Support · St. Louis IT Consulting · Belleville, IL Computer Support · O'Fallon, IL Managed IT Services. We also provide St. Louis Healthcare IT Solutions.