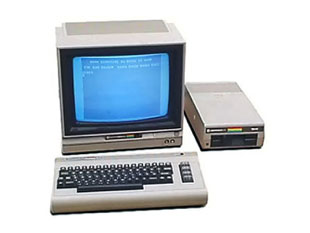 1984
Dennis Haislar started Computerease in 1984 as a way to not only fulfill the needs of local business owners wanting to automate their day to day operations, but also as a way to help individuals buy their first personal computers.
1990's
The 1990's saw many rapid advances in technology including the release of Windows '95 and '98, the internet and businesses embracing technology to dramatically increase productivity.
Ryan Haislar, Vice President of Computerease, son of Dennis Haislar, began working in the family business at the age of 16 delivering parts, computers and printers.  In the 1990's he increasingly took on more and more responsibility and began helping to build computers and computer networks while he was attending SIU Edwardsville studying Business Administration.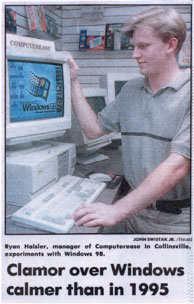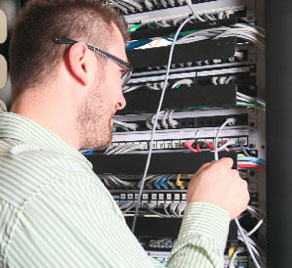 2000's
Computerease began forming relationships with some of our oldest clients as we have helped them in providing full service It support, even coordinating the moving and changing of staff and advising on the configuration of new buildings. We take a vested interest in the long term well-being of our clients and invest our time and energy into creating a customized IT blueprint for to help drive a business forward.
2010-Present
Over the 22 years that he has been at Computerease, Ryan has become a local IT expert for the St. Louis and Metro East area with a reputation for being able to solve problems that no else can.  His passions for helping other business owners succeed is evident in the long-standing business relationships he has developed.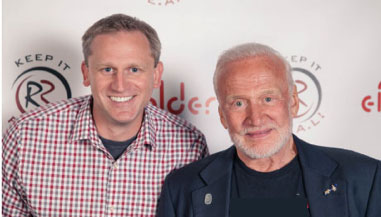 "A personal and professional highlight was when I met Buzz Aldrin and listened to a speech where he shared his experiences and views.   He mentioned in his book, No Dream Too High, "Reaching out and helping others fulfill their dreams will bring you more satisfaction than anything you have ever done."  The mission of Computerease and the reason I am passionate about my job is that I can help my fellow business owners achieve their dreams by advising, implementing and supporting the technology that can help them succeed!"
- Ryan Haislar, Vice President