If you're thinking about getting tech help for your business? Well, you've come to the right place.
When Computerease began, our company was dedicated to supporting local businesses and their transition to new tech like the Commadore 64. Times have changed, and computers are fully integrated with our lives and work. However, like with most things, being informed can help your team use their tech more responsibly.
For small-to-medium sized business owners, finding the right IT support can feel daunting. Each business has unique needs and the array of services offered by companies is wide. It's important to understand the goals of your business before deciding what works best for you.
Typically, we break down IT services into three categories: Time and Materials, Software Vendor-Supplied IT Services, and Managed IT Services. There are pros and cons to each of these service types, and we will learn about them here:
Time and Materials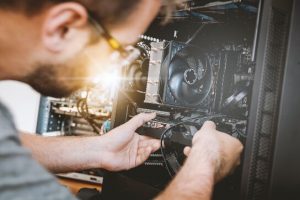 In the industry, we call this "break-fix" services. These are vendors who send a technician to your location with the goal of rectifying a specific problem. Businesses are charged for the time spent and the materials used. There is no contract or subscription fee involved with this type of vendor relationship.
This ad-hoc approach to technology management means organizations only receive support when needed. There is little to no preventative service given by break-fix technicians, though there are some who might offer advice while performing their duties.
Pros of Break-Fix:
Fee-for-Service: Only pay for services rendered, without having to think of contracts and subscriptions
Simplicity: If you have a small business, using a straightforward service plan that is like when your car breaks down might be the right fit for you
Privacy: With cybercrime on the rise, some organizations have chosen privacy over the level of security that an MSP can provide
Cons of Break-Fix:
Time-Sensitivity: A Break-Fix technician is unlikely to be familiar with the specifics of your systems and network, and it causes time and money when a new tech must learn your environment
Unpredictable Budgets: When you're only paying for each incident, it's impossible to know what your monthly or yearly IT budget will be
Overbilling: For recurring issues, you will get billed for each occurrence
Software Vendor-Supplied IT Services
Many software companies will offer IT support for their customers in the form of a help desk or remote support for an additional fee. However, these are typically scaled-back services, limited to troubleshooting their specific application, and NOT your entire computer network and all the applications and devices connected to it.
If your problem resides outside of their specific software or the server it's hosted on, they can't help you and will often refer you to "your IT department." While it's often a good idea to buy some basic-level support package with a critical software application you use to run your business, this is not enough to provide the full IT services and support most businesses need to stay up and running.
Pros of Software Vendor-Supplied IT Services:
Maintenance: Software vendors handle upgrades and maintenance, which gives you access to the latest version of each platform
Help Desk: Receive expert support for a vendor's specific application
Cons of Software Vendor-Supplied IT Services:
Limited Knowledge: Software vendors are limited in offering advice on their specific app, and are unable to assist if the problem is outside of their application
Do-It-Yourself: With this IT service, your team members are responsible for the aspects of your network and equipment that vendors aren't capable of
Managed IT Services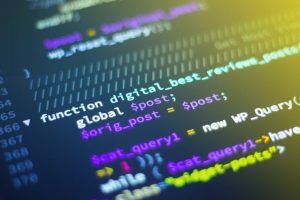 Organizations that don't have IT staff or who are interested in reallocating staff responsibilities can seek the support of a Managed IT Service Provider. With this model, companies can focus on running their businesses rather than solving tech issues. An MSP can maintain your network, perform routine updates, and provide recommendations on how to optimize your IT infrastructure.
When your employees are unable to do their jobs because of tech hiccups, your company loses money. Hiring a dedicated IT professional for your staff is an option, but Managed Services have become a popular choice for small business because they can maintain your network at a low cost.
Pros of Managed Services:
Constant Monitoring: With an MSP, your network receives protection 24/7/365 to prevent technical issues by monitoring for abnormalities in your infrastructure
Expertise: An MSP can provide additional resources and knowledge to your existing team members, so they are more confident in using technology safely.
Reduce Operational Expenses: Payment for services is handled on a monthly basis, therefore you aren't paying each time you call with a problem
Compliance Management: Many MSPs are experts in helping businesses maintain industry standards for compliance
Cons of Managed Services:
Lack of Physical Presence: With larger MSPs, their organizations often have remote headquarters, meaning that they might lack the local support smaller companies may prefer
Out of Scope Problems: Choosing the wrong MSP can lead to working with technicians who aren't experienced with the specific IT demands of your business
Cost: The idea of adding a fixed fee to the monthly budget can be daunting for small businesses, but a Managed Service Plan is designed to fit the needs of your business, including the budget
Which Option is the Best?
An MSP offers the full package for your business: the constant monitoring needed to keep your infrastructure secure in the long term and the on-demand availability of skilled technicians when problems arise during day-to-day operations. With security breaches growing by the day, it is important for small businesses to be prepared for anything.
However, this doesn't mean you need to break the bank on IT support. A Managed Service Plan is a contract designed to suit the unique needs of your organizations, capable of scaling back and expanding as needed. This combination of freedom and security allows business owners to rest easy knowing their networks are protected 24/7/365.
With ConstantCare IT Managed Services from Computerease you will get more reliable performance and predictable expenses. That translates into increased productivity from the technology you've already invested in, while reducing the overall costs of IT trouble and the loss of productivity resulting from downtime.
Want a local IT support company that can do better than your current IT company, guaranteed?
We offer a FREE 2-Hour Onsite Consultation to fix any problems quickly and prove to you why working with the most reliable and experienced IT support company is the right decision.
Click Here to schedule your appointment or call us today!
(314) 432-1661 (MO) or (618) 346-8324 (IL)