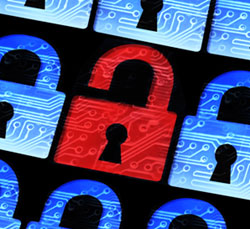 Technology is a wonderful tool that allows businesses to expand their hiring reach, communicate more efficiently with clients, and increase the sales of their products and service. Business and technology both change rapidly.
Unfortunately, these changes have brought an increase in hackers targeting small companies that aren't as well-known as Google or Facebook. A small business with less than 100 employees will have 350% more cyber-attacks targeting their staff directly than bigger organizations.
What Does Cybersecurity Cost?
Every business will have different goals with regards to IT, including cybersecurity standards.
Many small businesses believe they won't be targeted, when in fact, half of all cyberattacks target businesses with less than 100 employees. These are organizations that often don't have dedicated IT teams like larger enterprises and can struggle to create a budget that fits their needs.
For a hacker, small businesses are a sweet spot. They possess the valuable data that cybercriminals want, but also lack the sophisticated security needed to fight against threats. The cost of improving your cybersecurity infrastructure will depend on several factors, such as:
the type of business and number users in your network
what kind of data do you collect and how secure does it need to be
regulations and compliance standards for specific industries
A small business dedicates an average of 10% from the annual IT budget on cybersecurity, and around $2,700 per full-time employee. The sum of these costs will depend heavily on the solutions and services best suited for your organization.
What is the Cost of a Data Breach for a Small Business?
A data breach costs small businesses proportionately more than large corporations. Recent studies have shown that small businesses lose between $120,000 and $1.24 million from a data breach, whereas larger businesses see an average loss of $3.92 million.
These numbers are only initial costs because the total cost of a breach isn't a single event or occurrence. Businesses also risk damaging their public reputations, having their insurance premiums increased, and leaving their employees unable to do their jobs for an undetermined amount of time. Loss in productivity is a major hidden cost also!
If you are in an industry with regulations around technology, a strong infrastructure for security is necessary to protect proprietary information and even patient data, if you're a medical provider. Healthcare data is especially valuable on the black market because it contains identifiable information.
How Can Small Businesses Protect Against Cybercriminals?
Contrary to popular belief, securing your business against hackers is quite simple. They often rely on your infrastructure and your employees being careless, rather than striking with brute force. This type of attack requires a more sophisticated defense, but not at the expense of your organization being able to operate smoothly.
Employee training is one of many effective tools for preparing your team for the types of attacks cybercriminals use that are most successful when someone is unaware. The expectation isn't that your employees will become IT experts, but additional information about responsible cyber practices will strengthen your infrastructure against hackers.
With business technology becoming inseparable from our organizations, it's important to remember that cybercriminals are always looking for new ways to hone their craft. Remaining informed and vigilant are the only ways to protect your business from malicious actors. When improving your cybersecurity, always place your trust in experienced IT professionals who are dedicated to helping your business grow.