Apple has recently published information about two security vulnerabilities that should leave consumers of their iOS and macOS products concerned. Thankfully, updating your Apple devices is a simple way to address this security concern (details below). While the company hasn't offered many details about the incident, they have reported that WebKit, used to power Safari, Mail, and other iOS applications, is the source of both vulnerabilities.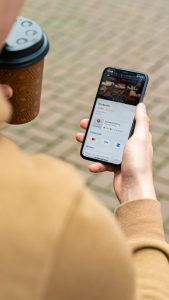 In the first report, Apple notes that the vulnerability could allow hackers to completely access a user's device, giving them the power to impersonate the device owner. The next vulnerability within WebKit might allow hackers access to download malware onto devices. They recommend high profile users, such as journalists and activists, to be more vigilant following this report.
The credit for exposing this vulnerability goes to an anonymous researcher.
Users can stay ahead of the security reports by ensuring their devices and software are regularly updated. Currently, 18% of devices globally aren't up to date, leaving users exposed to a threat that is often difficult to detect.
An update is available to iPhones released after 2015, iPads released after 2014, and Mac computers running macOS Monterey. This security patch, and any others that appear in the future, are incredibly important to keeping your devices and data secure.
Here's how to update your devices:
For an iPhone or iPad:
Open Settings
Tap General
Tap Software Update
If you haven't done so, you will be prompted to install iOS 15.6.1
For a Mac:
Click the Apple logo in the top-left corner of your screen
Click System Settings
Click Software Updates
If you haven't done so, you will be prompted on install update Monterey 12.5.1
If your devices are programmed to update automatically, these should already be installed.
Thus far, there haven't been any reports confirming that this vulnerability has been exploited, but now isn't the time to be lackadaisical with our security. These types of flaws, especially when coming from data giants like Apple, are extremely valuable to hackers and other cybercriminals.