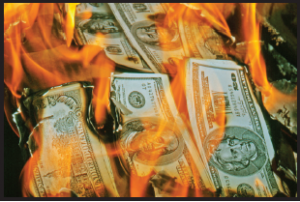 Every penny counts for a small business. You pay a portion of each dollar towards taxes. This is money that's drained from your bank account and goes straight to the government. Many business owners aren't aware that there's a tax benefit that allows you to invest your hard-earned money back into your business.
There's a special tax deduction for small businesses titled "Section 179 election", the federal government allows you to buy up to 1 million dollars of computers, software, VoIP phone systems, office furniture, or other tangible goods to reduce your taxable income in your current year's tax return instead of spreading the tax savings over multiple years.
Please consult a tax professional to make sure you know the qualifications of the tax credit. In fact, the end of the year is the best time to reinvest into your business while taking advantage of Section 179 tax benefits. As an IT support company serving small businesses, we advise business owners on what projects can help to keep their business working efficiently and effectively.
There's 3 main areas that really help pay back and protect a business for the future:
Increase network speed – A faster and more reliable performance of your computers and servers equals more productivity in your day-to-day operations
VoIP phone systems – Save thousands in phone expenses every year and gain productivity boosting features with a VoIP system
Cybersecurity upgrades – Firewalls and other security upgrades decrease the chance of becoming a cyberattack victim which could mean significant downtime and labor costs to get your business back up and running
Are you looking to make a wise investment back into your business while saving on your tax bill? The Computerease team helps clients every day with making the best decision to invest wisely on technology that can drive your productivity and profitability. Fill out the form on the right to set up a 15-minute Discovery Call to learn more.