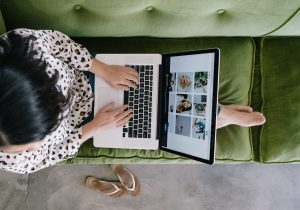 We're often asked, "How can we have a remote meeting?" As an IT Support company, our top priority is always ensuring your tech needs are running smoothly. Through the rapid flurry of companies swiftly restructuring to a digital office scape, it becomes crucial in optimizing your communication skills. A remote work meeting in a virtual medium can greatly benefit your business.
The Computerease team knows how incredibly important a virtual work meeting can be for business continuity. We have been strategizing with our community to provide you the means for your regularly scheduled office meetings to be safely arranged in a digital work environment.
Where to Start Your Virtual Meetings
It can be difficult in assessing the multiple remote conference tools. The choices can lead to wasting precious time comparing what is best for your team. While our team uses Zoom, Google Hangouts, & Microsoft Teams, here are some other notable platforms to hold your virtual meetings:
Strengthening & Building Your Team
One of the benefits to having a virtual meeting is the chance for developing your team building skills. It's an important time for businesses that hasn't regularly explored the realm of remote conferencing. For a small business owner this may be a challenge. Follow this guide for a successful virtual meeting.
Your Local IT Support Company Is Here to Help
Sometimes connectivity issues can arise. Maybe you're not quite sure which program to utilize that best suits your needs. Don't worry. You can reach us at (314) 432-1661 (MO) or (618) 346-8324 (IL) and we will walk you through every step. We're here to help you!